The Green Woman's 10th Birthday

The Green Woman is proudly celebrating its 10th Birthday this month. As an environmentally focused, zero-waste business we've been on quite a journey from a humble start-up around the kitchen table to a multi-award-winning, fully organic certified business.


We believe that our focus on resilience and sustainability, have not only seen us through challenging times but have also established us as a beacon of ethical excellence.
Founded by sisters Eve and Suzanne Carnall in 2013, The Green Woman was originally set up in the pursuit to find a natural alternative to mainstream deodorant. As well as our flagship Fit Pit deodorant, the range now includes Green Cream moisturisers, White & Green mineral toothpaste, Freedom sun cream and Organic Coconut Oil.
Ten years on and we are still family-run and proudly independent. Our HQ on Ludlow's Eco-Park is home to the busy makery, where all the products are handmade by the small, dedicated team.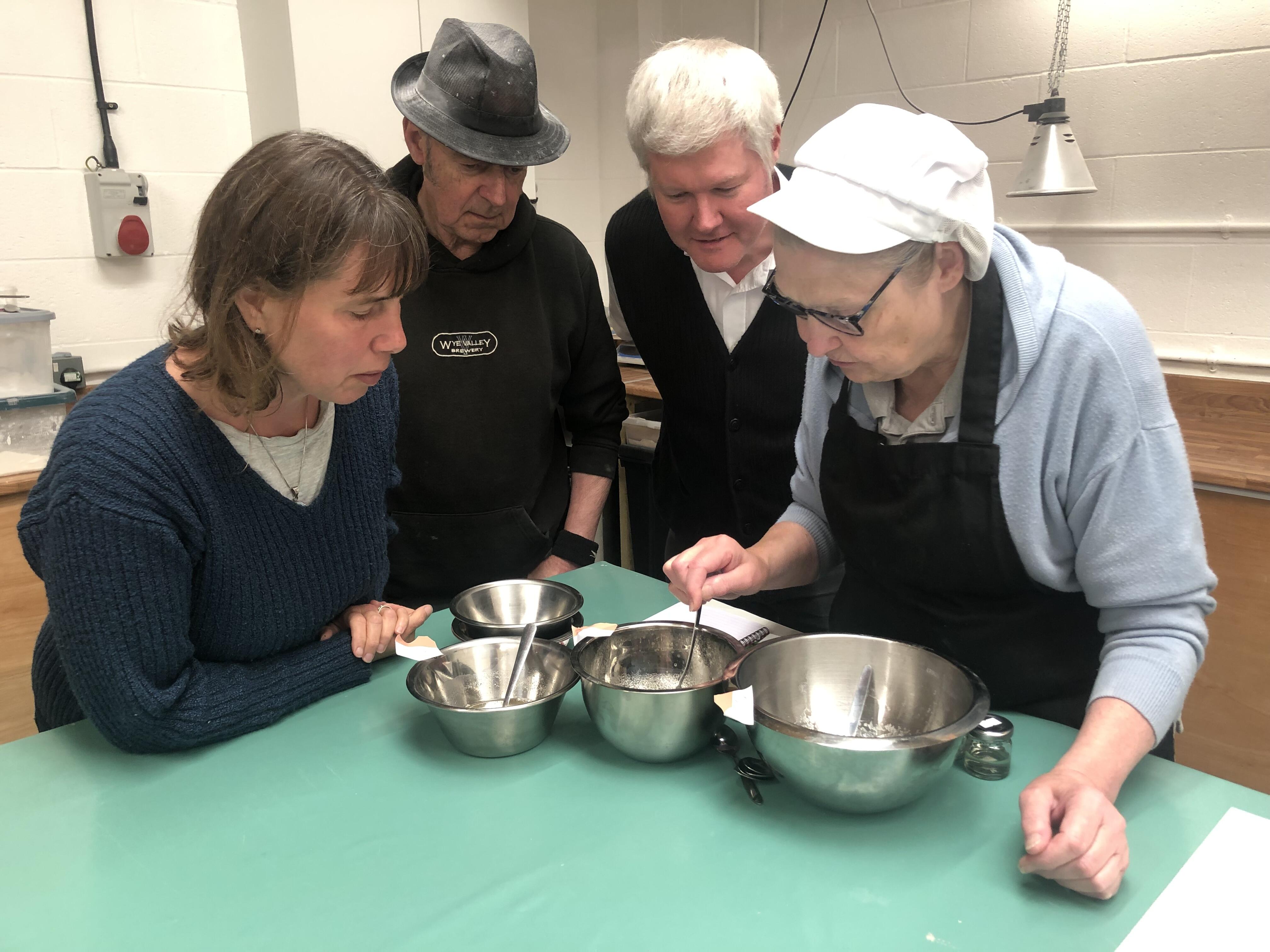 PRESTIGIOUS ORGANIC CERTIFICATION
A significant milestone in The Green Woman's journey was achieving COSMOS Organic certification in 2021, marking a crucial step towards environmentally responsible and sustainable beauty products. Co-founder Suzanne says:
"We feel enormously proud to have completed the journey to get organically certified. Of the thousands of beauty products that claim to be organic, few are organically certified, and we hope it helps us stand out, and show what we believe in."
Upholding their cruelty-free promise has also been an important part of sourcing their ingredients.
"We only use 100% cruelty-free ingredients and we're against all testing on animals. We carefully select coconut oil suppliers who harvest without using monkeys or any form of animal exploitation."
PARTNERSHIP WITH BREAST CANCER UK
One of The Green Woman's key missions is to highlight the risks of many chemicals widely used in mass-produced products. We have been supporting breast cancer prevention charity Breast Cancer UK for several years - as part of our commitment, 3% of the proceeds of White & Green mineral toothpaste goes to the charity.
HOW PERMACULTURE HELPED US SURVIVE
The past decade has not been without its challenges, especially during the COVID-19 lockdowns. Nearly half of our stockists were unable to reopen or had to close within a year of reopening.
We have had to adapt to the ever-changing landscape by transitioning to an increased online presence and streamlining our business model.
Our approach, incorporating permaculture into company culture and operations, has played a huge role in getting us to where they are today. Co-founder Eve says:
"One of the big inherent advantages of a permaculture approach is the focus on resilience rather than efficiency. In a highly predictable world efficiency wins out, but in our increasingly changeable social and economic reality it is resilience and sustainability that will last through the storms."


As The Green Woman marks this important milestone, we invite the community to join in celebrating our achievements and to continue supporting local, ethical, and purpose-driven businesses. Co-founder Suzanne says:
"We're hugely grateful to all our stockists, customers, and local supporters, many who have been with us from the very beginning. We have lots planned for the next 10 years, and we are excited to have them with us as the next chapter begins."