What makes this Extra Virgin Organic Coconut Oil so special?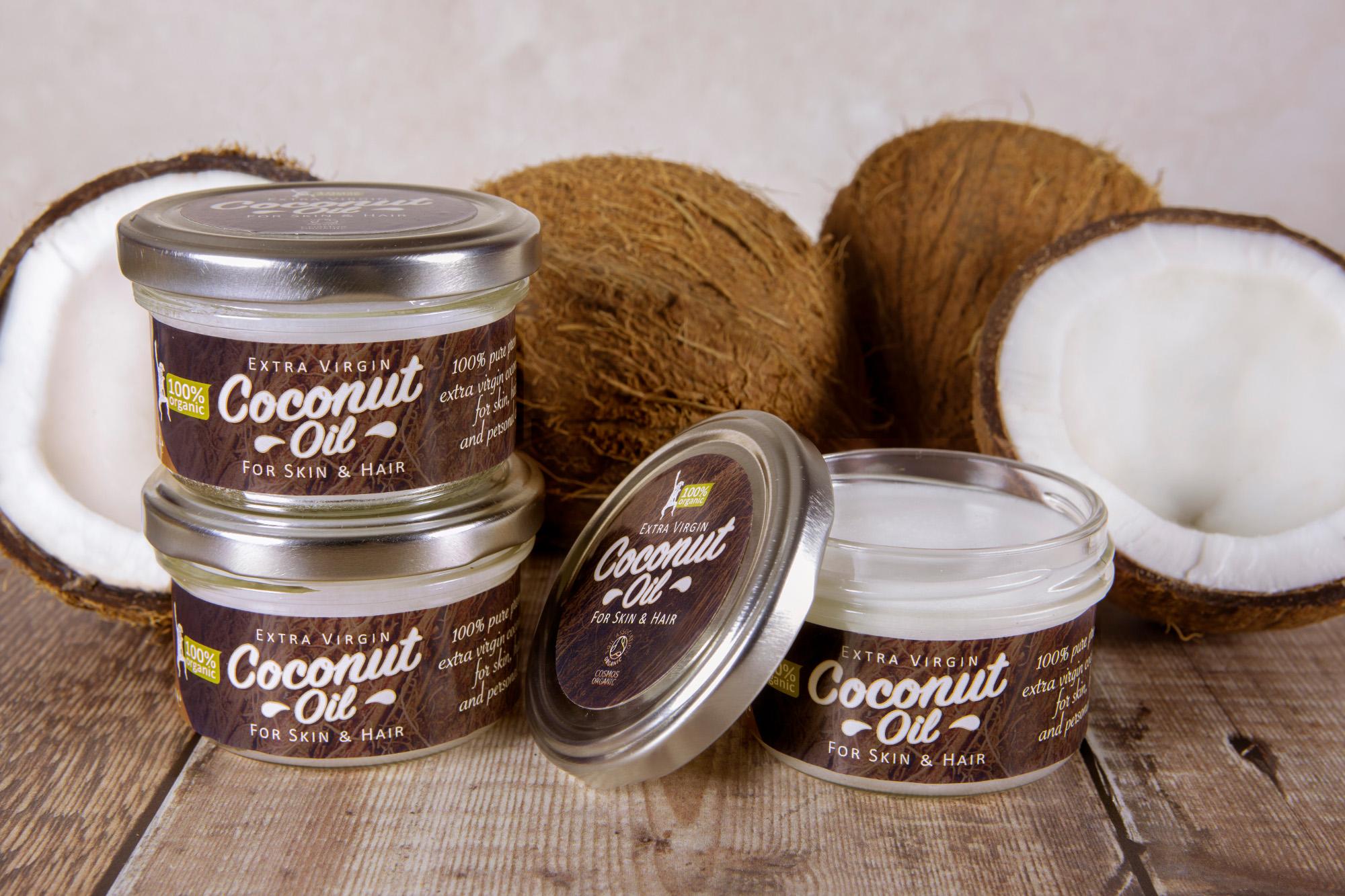 We tried LOADS of coconut oil producers, so you don't have to. This Extra Virgin Organic Coconut Oil was the BEST we could find for skin and hair.


Better for you
Unlike most coconut oil, our Extra Virgin Coconut oil is cold pressed and unrefined, so it retains a more phytonutrients (healing compounds produced by plants, such as antioxidants). It is rich in medium-chain fatty acids, especially lauric acid, which is antibacterial and antimicrobial, and linoleic acid, which hydrates your skin. It can also repair the skin's natural barrier so that it can heal cracks and keep bacteria out. Its anti-inflammatory and antioxidant properties help with wound healing.


Certified 100% organic
It's COSMOS Soil Association certified - grown and processed without harmful chemicals, so it's better for your body and FAR better for the environment.
Easier to use
Extra virgin oil melts over a wider temperature range making it easier to use in cold weather. It feels softer and more creamy than refined coconut oil and retains its full scent, which is heavenly.
No animal exploitation
Unlike many other brands, the coconuts that go into our coconut oil are not harvested by monkeys. As a vegan company committed to animal welfare, we've made sure that our coconut oil is cruelty free.
Plastic free
It's not in plastic - that horrid stuff we don't use at The Green Woman. And when we post it to you, it will be boxed in plastic-free biodegradable materials.
Sustainable
Nothing is wasted - after the coconuts are pressed for oil they are then used to make coconut flour and coconut milk, while the shell and husk are made into rope, mattress fibre, plant pots and charcoal. Our coconut oil is packaged in reusable glass jars which are returnable to over 150 stockists throughout the UK, or directly to us. From growing, right through to the final packing, sustainability is our mission.

Coconut Oil is a natural alternative to many mainstream skin and hair products. So, ditch the chemicals, unclutter your bathroom cabinet, and put your Extra Virgin Organic Coconut Oil jar in pride of place.