Do you know what's in your Toothpaste?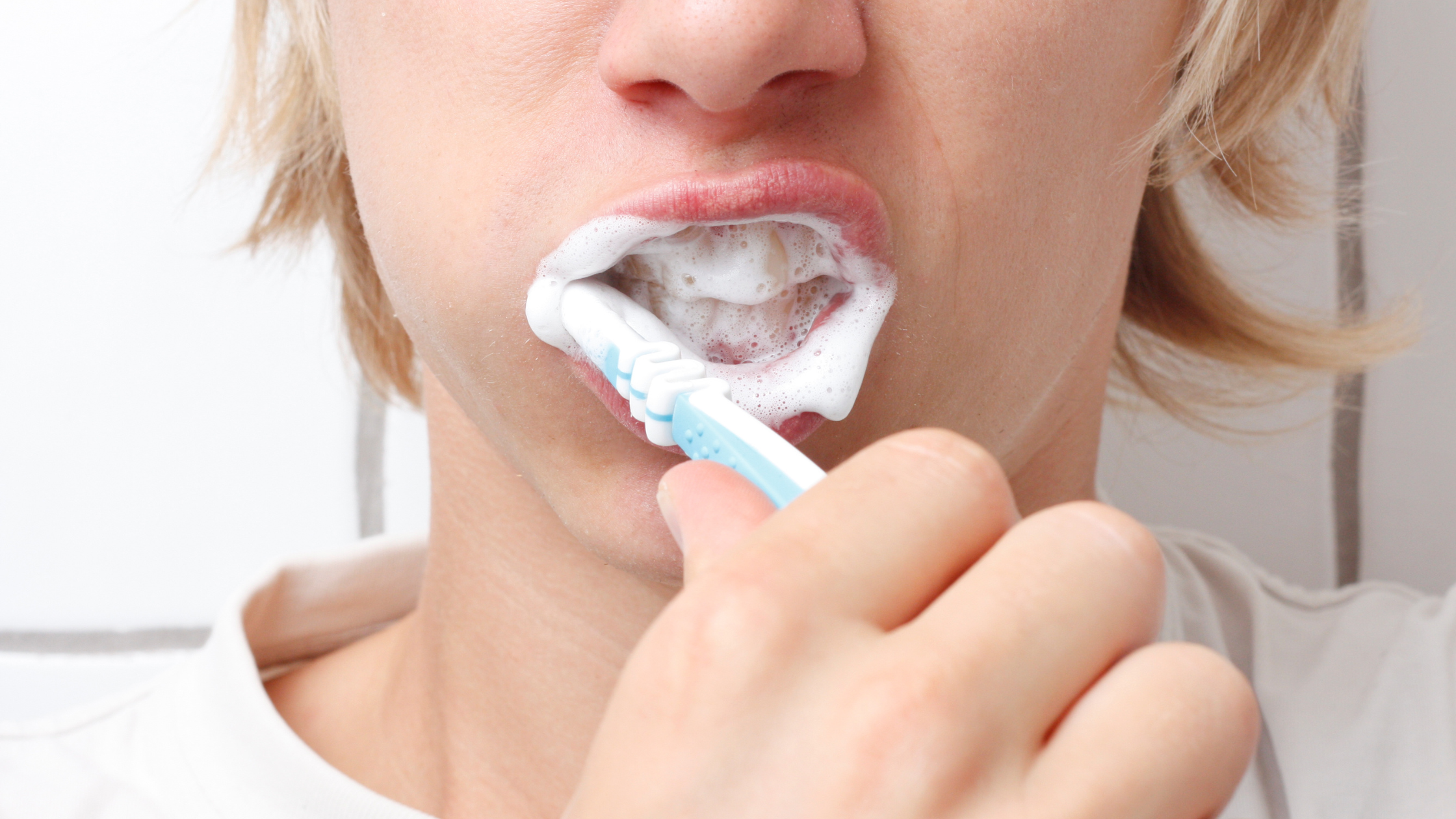 We all use toothpaste every single day, but how much attention have you paid to what's actually in your toothpaste?


Industrial toothpaste (what most people are using on a daily basis) is full of artificial colours, flavours, synthetic chemicals and even microplastics.
At The Green Woman, we strongly believe in educating people on what is commonly included in industrial beauty and healthcare products, enabling people to make an informed decision on whether they are happy to continue using these products, or would rather make the switch to natural and organic alternatives.
What ingredients are in industrial toothpaste?
Each toothpaste has different ingredients added to it, but here's a list of the most common ingredients in industrial toothpaste.


Palm oil - A major reason for deforestation of the world's most biodiverse rainforests.
Fluoride - There is evidence to suggest that fluoride affects normal endocrine function (a system of glands that help control many functions within the body by releasing hormones).
Artificial sweeteners - It is believed artificial sweeteners such as Aspartame and Saccharin can have a negative effect on the body.
Triclosan - There are current studies investigating the link between Triclosan and antibiotic resistance and developing skin cancer.
Parabens - Parabens are used to preserve the shelf life of a range of cosmetics and can disrupt hormone function by mimicking the hormone Oestrogen.
What ingredients are in our White & Green Toothpaste?
We use all natural (and organic where possible) ingredients in our White & Green Mineral Toothpaste. The only ingredients you will find in our toothpaste are the following:
Calcium carbonate (chalk), vegetable glycerin*, bicarbonate of soda, Kaolin (white clay), Caprylic (fractionated coconut oil)**, Mentha piperita (peppermint) oil**, Melaleuca alternifolia leaf (tea tree) oil**, Eugenia caryophyllus (clove) bud oil**, Limonene***, Eugenol***
*made from organic vegetable oil, **organic ingredients, ***naturally occurring in essential oils.
Complete oral care powered by nature
Natural toothpastes have more natural, biodegradable or mineral ingredients. They are free of artificial flavourings and instead uses natural plant extracts including peppermint essential oil.
Instead of harsh chemicals for whitening it uses natural bicarbonate of soda. Most of the plaque prevention benefit of brushing your teeth comes from the action of brushing itself, but the ingredients in natural toothpaste also help to reduce the harmful bacteria that cause gum and bad breath problems. The paste lubricates and gently exfoliates your teeth as you brush to carry away plaque before it forms.
Our White & Green Mineral Toothpaste leaves you with fresh breath from our natural blend of peppermint essential oil, tea tree and clove. Bicarbonate of soda works as a natural stain remover, leaving your teeth shining.
"I was given a free sample of Green and White and have used it for about a week. I have noticed a big difference in the colour of my teeth, the stain and tartar removal is amazing. The peppermint and clove flavour is really good. I will definitely use this in future." - Liz
What are the benefits of using our natural toothpaste?
100% natural ingredients

COSMOS Certified Organic

Vegan and cruelty free

Made by hand (not mass produced)

Plastic free

Triclosan free

Fluoride free

No added fillers - this means you need to use half as much of our toothpaste as you usually would. Our toothpaste will last 3 - 4 months.

100% recyclable packaging
Are you interested in trying natural toothpaste and leaving all the harsh unwanted chemicals of your usual toothpaste behind?