The Green Woman Celebrates 10 years!

As a thank you to our wonderful stockists, customers and supporters for 10 incredible years we are running a bumper Prize Draw! The draw is now closed. The winners are:

1st - Sarah Prudames
2nd - Miranda Caylus
3rd - James Holyland
4th - Lucy McCarthy
5th - Linda Daubney
6th - Jane Green
7th - Megan Tudor
8th - Lynn Carroll
9th - Bernadette Morrisson
10th - Irfokina86
The Prizes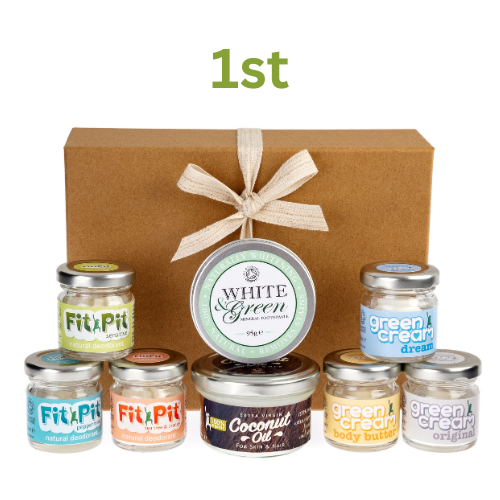 Our deluxe gift set is jam packed with natural alternatives for a range of daily use skin, body and hair care products, to kickstart the switch away from harmful chemicals and towards a healthier body.
4 x 100ml jars of Fit Pit in a scent of your choosing. Fit Pit multi-award winning natural deodorant is tough on odour, yet kind to skin and the planet.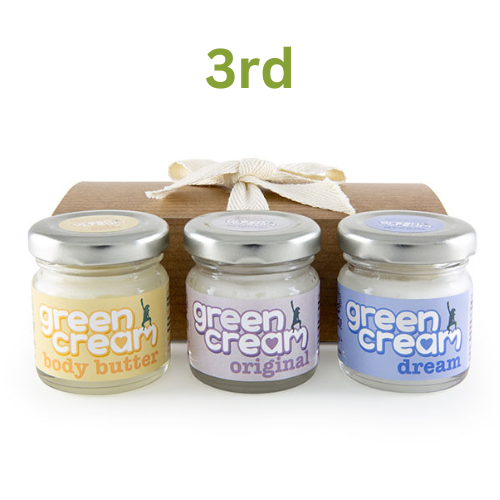 Includes one each of our day cream, night cream, and body butter, all in 25ml jars.
Our multi-award winning Fit Pit natural deodorant in a plastic free gift set.
Includes three different scents in our 25ml travel-sized jars.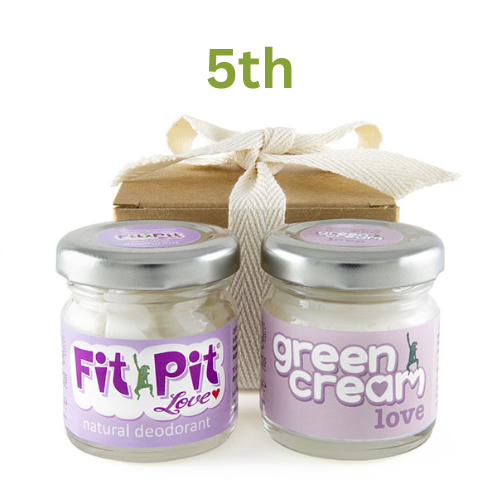 Includes one each of Fit Pit Love natural deodorant and Green Cream Love body butter, both in our 25ml jars, for top to toe beautifully scented skin.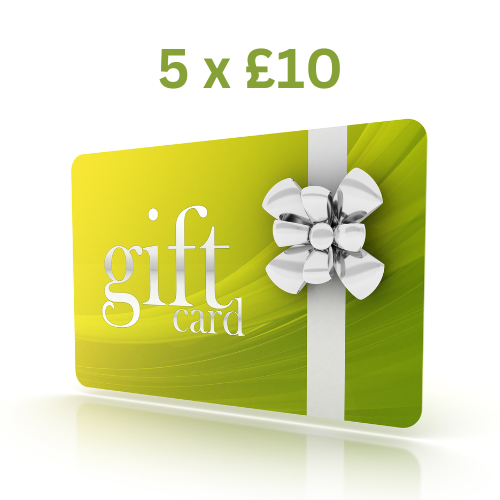 We also have 5 runner up prizes of a £10 gift voucher to use on our website thegreenwoman.co.uk.
Sign up to our mailing list before midday on 31st October to enter. If you are already on our mailing list you'll be entered automatically. Good luck everyone!